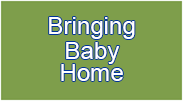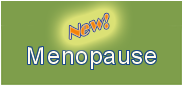 Ending the Silence, Empowering Families, Increasing Knowledge, Developing Skills

Birth * Puberty * Sexuality * Family Communication





For as much as possible, live life Without Regret. Founded upon this life mission, Without Regret offers a variety of classes to empower families towards their ultimate best with the ability to look back upon their life "without regret."

To this end, Without Regret offers a variety of classes for families. These classes include:

Bringing Baby Home seminar
Menopause home discussion groups
Natural childbirth classes
Sibling preparation classes
Happiest Baby parenting classes
Classes for parents on parent/child connectedness and how to have open and honest communication about sex and sexuality with their children, giving their child the skills to make healthy sexual decisions as they grow
Classes for parents and their children together to "break the silence" and learn to communicate about the delicate issues of puberty, sexuality and peer pressure.
Classes on the menopause transition.

In addition, Sue contracts with public, private and charter schools to provided accurate and age-appropriate sexuality education for grades 4th through 8th grade. Using a range of teaching methods from hands on activities, interactive games, open discussion, and thought-provoking challenges, students not only learn accurate information about puberty, fertilization and birth, STDs, Birth Control, peer pressure, sexual harassment and relationships , they have fun while doing it and develop valuable skills to make healthy sexual decisions for themselves.
As an example, below are photographs of pipe cleaner creations by 7th graders of the internal male and female reproductive organs. This was a "teach back" lesson and went very well with the students.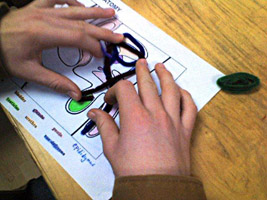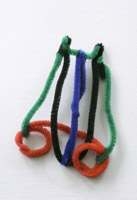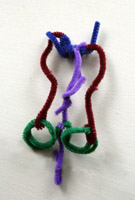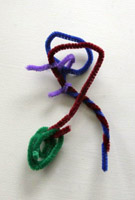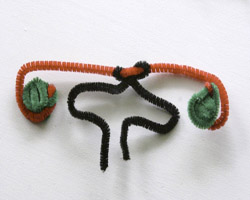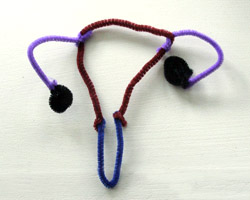 Sue Simonson, founder of Without Regret, offers dynamic and valuable information helping parents build healthier and stronger families.
Communication and rightful knowledge is the key. From learning honest information about pregnancy and birth to sharing honest information and values about sex with their children, parents can empower themselves with classes offered through Without Regret. The decisions parents make today can lead to a more positive life-path for their children. Family connectedness begins with pregnancy and builds through a lifetime, empowering children towards a healthy future and the fulfillment of their own life-potential. From childbirth classes to communication classes for parents of preschoolers, and shared classes with pre-teens and teens, Without Regret helps families be open and honest about some of life's most important, yet often silent, topics.
"Children not taught by their parents, will be taught by the world"- -Akan
The Impact of our Workshops
At a community meeting one day a woman came up to me and shared that she and her husband had been at one of our presentations in the past year:
"That workshop changed our lives. As a result of what you shared, my husband was able to go home and, for the first time, talk to our son about sexuality, giving guidance about making healthy sexual choices and about the harmful choices my husband had made in his past. You see, my husband was dying of AIDS and he had never been able to talk to our son about that. Your presentation empowered him and he was so grateful to be able to share about this important topic with our son at the end of his life. He died a few months after that." With tears in her eyes and in mine, she gave me a hug and again said, "Thank you."
What more can be said? We all touch lives in ways we may never know. Stories like this one encourage us to go on. We have heard from parents one, two, even seven years after our programs sharing such stories and wanting us to know what a difference it has made in their family and how they have in turn shared the information with their friends
(This website created by in 2008 and revamped in 2015. )